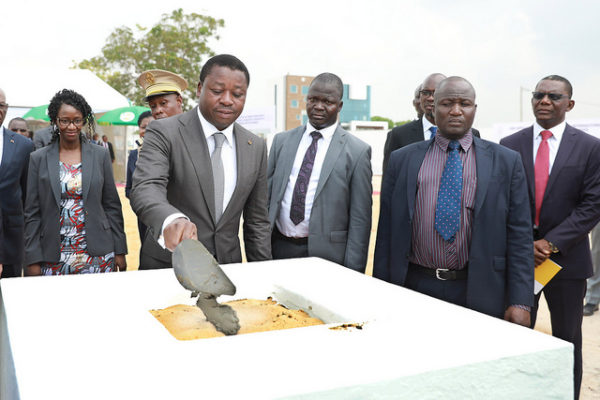 By Valérie K.
Togolese President Faure Essossimna Ganssingbé on Monday (December 3rd) laid the foundation stone for the construction of a Carrier Hotel, the very first data center in Togo. The infrastructure is financed by the World Bank under the West African Regional Communication Infrastructure Development Plan (WARCIP).
It will require an investment of 15.3 million euros, and its work will end in 15 months from January 2019. According to the Minister of Posts and Digital Economy, Cina Lawson, it is about « A real opportunity for Togo, which will enable the country to significantly improve the lives of its citizens through the hosting of local content that will be accessible almost instantaneously through the infrastructure of the exchange point internet that is already operational « .
According to official information, the Carrier Hotel will be a building that will include computer server hosting rooms, a solar energy workshop, an administrative building and a secure electrical device coupling generators.
The WARCIP program aims to expand and improve connectivity and improve the efficiency of electronic communications in West African countries. It is designed to enable countries in the region to increase the geographic coverage of broadband networks and to reduce the costs of communication services.