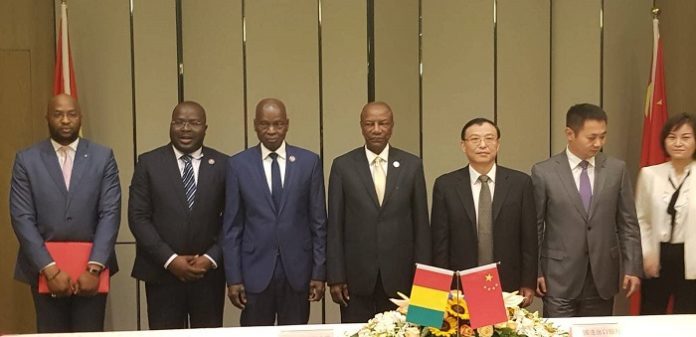 A consortium of Chinese banks has signed two credit agreements with the Guinean government for a total of five hundred and ninety-eight (598) million US dollars.
The loans are part of the continuing effective implementation of the Sino-Guinean Framework Agreement and are intended to finance the reconstruction of the Coyah-Mamou-Dabola National Road and the Conakry urban road network.
This is an important step taken by the Guinean government which finalizes the contractual framework of the financing and thus ensures the first disbursements relative to the Sino-Guinean framework agreement, after several months of negotiations.
These agreements are in addition to the framework agreement for financing priority infrastructure projects for a package of twenty (20) billion US dollars over a period of 20 years signed by the Republic of Guinea and the People's Republic of China last September 05 on the sidelines of the China Africa summit.
Note that this financing is backed by the future revenues of mining projects carried by Chinese companies in Guinea
Mining operations to ensure the repayment of loans identified on the basis of commercial projects in accordance with the regulations in force.