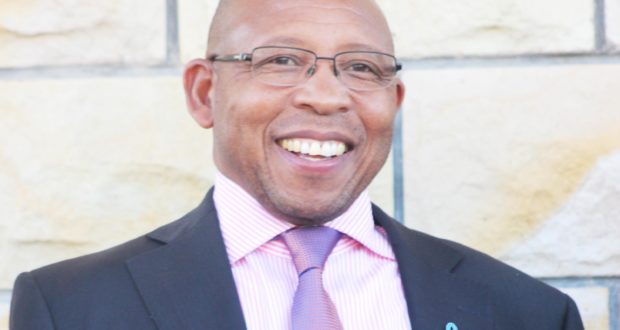 Mergence opens an office in Maseru; institutional investment is aimed at supporting local projects and jobs
Mergence Investment Managers is offering an innovative approach to private equity through its newly licensed subsidiary in Maseru, Lesotho.
Semoli Mokhanoi, Managing Director of Mergence Investment Managers (Lesotho) (Pty) Ltd, says that they have adapted and tailored the traditional private equity model in SADC by offering pension funds and other institutional investors the opportunity to ensure that the bulk of their commitments are invested in "domestic market focused opportunities" rather than committing funds into offshore products.
"What is more, the deals are aligned with the National Development Economic Plan, so that the economic impact will be tangible in-country. All too often pension fund allocations to alternative investments are invested offshore, such as in South Africa, by asset managers."
"We are in effect redirecting funds back to Lesotho, ensuring that the Basotho people are investing directly into the infrastructure of their own country," says Mokhanoi.
The local office of Mergence Investment Managers (Lesotho) will be officially opened by the Finance Minister, the Honourable Dr Moeketsi Majoro. on Thursday, 23 August 2018. Mergence has made two initial local hires, including an analyst for unlisted investments.
Masimo Magerman, Managing Director of Mergence Investment Managers, says that Mergence has been active in Lesotho since 2015. It has, on behalf of its clients, invested in a local medical agriculture project as well as a new building in Maseru, which is owned and occupied by the country's largest pension fund. Mergence has also taken over the management of earlier investments made in two retail and office malls which are very close to the hearts of the Basotho.
Alongside other investors in the underlying businesses, the existing local investments managed by Mergence currently sustain more than 300 local jobs. Mergence also believes its model will assist in attracting foreign investors, including development finance institutions (DFIs) to co-invest alongside some of the largest domestic pension funds.
With local employees in-country and as a domestically registered asset manager, Mergence will be able to source high-quality deals and keep close to developments in the local market.
Financial Afrik se propose de délivrer l'information financière stratégique aux cadres et dirigeants, à travers une newsletter quotidienne et un site web qui couvre toute la finance africaine.