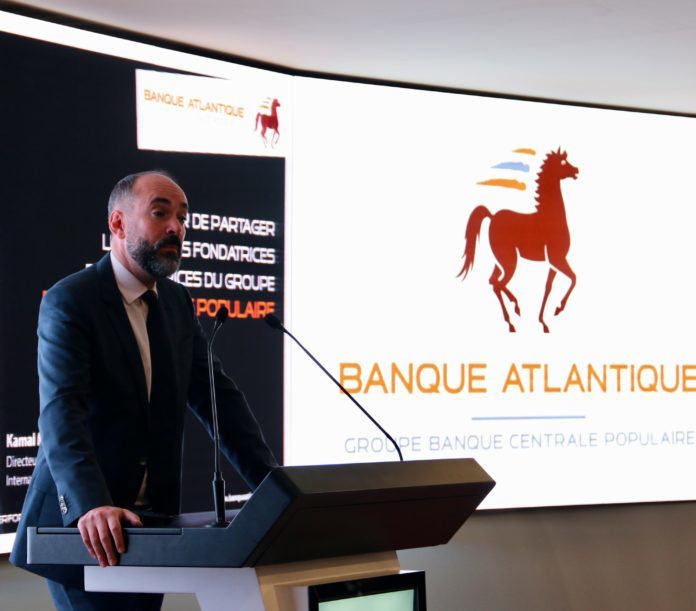 The Moroccan group Banque Centrale Populaire (BCP) unveiled on April 24 in Abidjan the new visual identity of its holding company ABI (Atlantic Business International) which covers its 16 subsidiaries in 9 countries in sub-Saharan Africa. The new presentation that consolidates the African character of BCP resumes its graphic charter with the emblem of the horse, the « unique intangible capital » so characteristic of this pan-African banking giant.
The African subsidiaries will therefore adopt the pageantry of the group while maintaining their brand name in order to « consolidate its anchoring and rooting at the local level, » said Kamal Mokdad, the director in charge of international BCP group.
« This change in visual identity is the natural outcome of a strategic process, which aims to support the profound transformation experienced by our sub-Saharan subsidiaries, and to ensure consistent visibility and consistent communication across the board. our Group, « he added.
Performance
Present in the eight countries of the UEMOA zone (Benin, Burkina Faso, Ivory Coast, Guinea Bissau, Mali, Niger, Senegal and Togo) – and in Cameroon – BCP plays a leading role through its four businesses: commercial bank, investment bank, asset management and insurance.
Ranked in the top 3 banking sector in the zone (UEMOA), the Moroccan group has boosted a new dynamic banking activities of its sub-Saharan ABI holding which he took control in 2012. End 2017, 5 years after the takeover, customer deposits doubled to CFAF 1,966 billion (€ 2.96 billion), loans quadrupled to CFAF 1,950 billion (€ 2.97 billion), GDP nearly doubled to billion FCFA (216 million euros). As for the result, negative in 2012, it rose to 38 billion FCFA at the end of the year, or 57.9 million euros.
40 years of BACI
Leader of the Banque Atlantique network, the Ivorian subsidiary celebrated its 40th anniversary on this occasion. An event marked by a live concert of the Senegalese star Youssou N'Dour offered by the group. And Banque Atlantique Côte d'Ivoire (BACI), which claims the status of the country's second-largest banking institution, is now targeting the top of the market. « With BCP, we aim to consolidate our position and even target market leadership, » said Habib Koné, ABI's Managing Director.