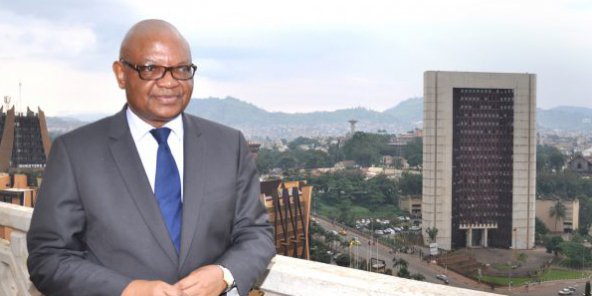 The 88th ordinary session of the College of the Financial Markets Commission (CMF) was held on 05 January 2018 at the headquarters of the organization under the chairmanship of Mr. Jean-Claude NGBWA, President of the said College.
Joseph Neville BESONG, Secretary General of the Commission, reported on the agenda.
The work focused on the adoption of the 2018 budget and the review of the information notice for the creation of a public limited company.
The College closely followed the Secretary General's presentation of the 2017 budget execution report, as well as the general context for the preparation of the 2018 budget, marked mainly by the participation in the budget. various activities leading to the rapprochement of the two regional and national financial markets, as decided by the CEMAC Conference of Heads of State, at the extraordinary summit held in Ndjamena on 31 October 2017.
Following discussions and debates, the Board approved the budget of the Financial Markets Commission for the 2018 financial year, balanced in income and expenditure at CFA
1 542 323 895. Examining the information note of the file submitted by the Urban Community of Douala for the creation of a public limited company by public offering, in accordance with the provisions of Article 821 (1) of the Uniform Act on the law of commercial companies and the GIE, the members of the College noted the relevance of the approach of the municipal authorities, which guarantees the transparency and the participation of the populations to the development of the economic capital.
At the end of their deliberation, they sent a list of recommendations to be sent to the issuer to further enhance the project's credibility and viability.
In respect of other matters, pursuant to Article 6.2 of the Internal Regulations of the Bondholders' Pool, the members of the Commission's Board have appointed Mr Moses MOUICHE as the new representative of the natural persons of the Bond Pool the loan "ECMR 5% Net 2016-2021", replacing Mr. Louis Deschamps LOTHIN ELESSA.
Finally, the members of the College presented their New Year greetings to the President, urging him to continue the actions undertaken for the revitalization of the national market with a view to regional integration of the nancial markets.